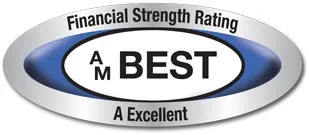 AM Best to hold captive webinar
Rating agency AM Best is to host a market briefing in August on the state of the captive insurance industry.
The event will take place on Wednesday, August 3, 2022, at 2:00 p.m. (EDT).
The webinar will feature a panel of AM Best analysts and industry leaders, who will review market, regulatory and risk issues affecting the captive insurance sector. They will examine financial results for captives, risk retention groups and related organizations, portions of which will be based on AM Best's annual report on rated captives.
Other topics during the briefing will include capacity constraints in the marketplace; navigating hardening market conditions; increased social and economic inflation; and the unique and innovative solutions various types of captives can provide.
To register for briefing, titled, "Stepping in Amidst Capacity and Pricing Challenges," please go to http://www.ambest.com/conferences/captives22/index.html.
Panellists include Andrew Baillie, program director, global insurance, The AES Corporation; Colin Donovan, president, STICO Mutual Insurance, RRG; Nancy Gray, regional managing director, AON; and Dan Teclaw, associate director, AM Best.
More on this story
news
21 September 2023  
The company is a subsidiary of a Columbian power company.
news
19 September 2023  
The rating agency said that the captive has a strong balance sheet.
news
18 September 2023  
The decision comes after the company was placed into run-off.