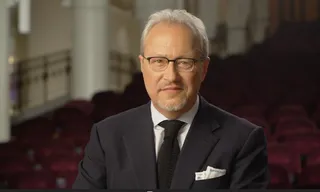 Michael Maglaras, Michael Maglaras & Co
14 January 2021
USA analysis
CFSIC's Maglaras urges government to use captives to provide pandemic support
Captives could play a crucial role in the administration of a government pandemic backstop programme such as the US Pandemic Risk Insurance Act (PRIA), according to Michael Maglaras, superintendent at the captive insurance company Connecticut Foundation Solutions Indemnity Company (CFSIC).
Maglaras, who is also principal of Michael Maglaras & Company, says: "A good solution would be to have a captive for each of the 50 states administering the federal fund, bringing their disciplined approach to claims management."
"CFSIC continues to be a captive textbook example of a public-private partnership in action."
He believes captives administering claims at a local level would do a better job than a single entity managing the job centrally.
"New York is very different from Mississippi, which is different from Montana, socially, politically and economically," he explains. "It makes sense to have an administrator who understands the conditions that apply on the ground in each state."
Maglaras had a brief conversation with President -elect Joe Biden's transition team in late 2020. "They are curious about the captive insurance structure we have employed with CFSIC," notes Maglaras.
"Our new President is concerned about business interruption losses and the impact they could have on our economic recovery. He sees innovation as a way of tackling the problem. You don't get much more innovative than a captive."
Achievements
Maglaras is bullish about CFSIC's achievements and the example it sets for how captives can work with the government to get things done. When the iron sulfide mineral pyrrhotite was discovered in the foundations of homes in Connecticut, the commercial market was clear that the problem was not covered by commercial policies that homeowners held, in a move that echoes the current disputes around business interruption and COVID-19.
CFSIC stepped up to help homeowners resolve the problem and get back in their homes. It has completed 282 crumbling foundation replacements in 24 months, and is targeting reaching the number 450 by the start of 2022.
To achieve this, CFSIC has two sources of revenue. The first is the $100 million in revenue bond funding awarded by the Connecticut Bond Commission, of which CFSIC has already received $80 million; the remaining $20 million is due in July 2021.
The second is a $12 per-homeowner insurance policy surcharge, collected by the commercial insurance market on every homeowners' policy issued in the state of Connecticut. This is handed to the state government, which then passes it on to CFSIC. CFSIC has received an initial $10.6 million from that surcharge, and expects to receive another $100 million to $115 million before June 2030.
"If today you wrote the history of captive insurance, I think CFSIC would deserve its own chapter."
"In June 2021, we will prepare as many as 120 crumbling foundations claims currently in line to be fully adjusted, and we'll spend almost $30 million in around 30 days, with those claims adjusted by ESIS, which is our outsourced third party administrator. We will operate at warp speed," says Maglaras.
Once construction begins, CFSIC aims to have its policyholders back in their homes in under 16 weeks. While this is an impressive achievement, it is the captive's ability to extract value from the money it spends that will be of particular interest to lawmakers considering how to structure a PRIA-type programme.
CFSIC has undergone two public audits, both of which were clean. It is required by statute to operate with its administrative expenditures limited to no more than 10 percent of annual revenues. It currently operates at 4.1 percent. CFSIC is limited to paying a maximum claim of $175,000 per foundation, but because of fierce construction competition its average remediation cost is $154,000.
It is no coincidence that this has been achieved by a captive, says Maglaras.
"It was the Connecticut state government that mandated that CFSIC should be a captive," he notes. "Government was convinced after a lot of research that captives are particularly adept at claims management. It was not me who convinced the state to structure it that way. The decision had been made by the time I was brought in."
He believes the example of CFSIC should dispel the common misconception that is particularly prevalent in the commercial insurance marketplace, that captives do not exercise claims discipline.
"Nothing could be further from the truth—to which global captive operating ratios can attest," he says.
Good economics
This claims discipline has allowed CFSIC to help more homeowners with its budget, but while the CFSIC's achievements are the toast of families across Connecticut, the hard-nosed economics of the captive's work are equally important.
"Connecticut is currently facing a serious economic challenge because of the crumbling foundations crisis, but CFSIC will have put as many as 450 homes back on local tax rolls by this time next year," says Maglaras.
"The people we are helping have had their homeowner claims denied by the commercial insurance industry, and as a result they seek significant property tax relief. What we're doing is returning properties to the tax rolls."
Its government paymasters have taken note. CFSIC was originally statutorily due to 'sunset' in 2022, but Maglaras indicated that he has broad legislative support to extend CFSIC 's life to June 2030.
"I am also working closely with the state government to see if we can raise another $100 million before that sunset date," he says.
His tenure as CFSIC's superintendent has also been extended: last year Maglaras announced his plans to hand over the reins to a successor, but his board lobbied him to stay in his post until at least Q3 2022 to ensure operations continue to run smoothly.
And smoothly they have indeed run. "If today you wrote the history of captive insurance, I think CFSIC would deserve its own chapter, such has been its success and the precedent it has set of using a captive structure to promote a social benefit," says Maglaras.
"I can say as a statement of objective fact that CFSIC continues to be a captive textbook example of a public-private partnership in action. It may be the only active one of its kind in the world, now that the captive that was set up after 9/11 is essentially in run-off."
CFSIC, he stresses, is an excellent example of the government handing over money to an entity that is better placed than itself to address a social and economic problem, as well as of a captive stepping into the breach when the commercial insurance market has walked away.
With the problems around business interruption and COVID-19 still very much front of mind, the lesson could not be clearer.
"With business interruption claims arising from COVID-19—as with pyrrhotite and crumbling foundations—the commercial market has walked away," Maglaras concludes.
"That leaves little choice but to look for innovative alternatives. Another way to spell the word 'innovation' is to use the word 'captive'."
More on this story
Law & regulation
25 June 2021  
The State of Connecticut has provided another $100 million of financing to the Connecticut Foundation Solutions Indemnity Company (CFSIC), the captive insurance company established to protect homeowners suffering from crumbling foundations due to the iron sulfide mineral pyrrhotite.
Actuarial & underwriting
1 April 2021  
Connecticut Foundation Solutions Indemnity Company (CFSIC), the Connecticut-based captive leading the effort to replace foundations destroyed by the crumbling foundations crisis, this week celebrated replacing its 300th foundation.
Analysis
24 March 2021  
The baby boomers are reaching retirement age, but for many, what should be their golden years are proving to be anything but. With many institutions offering substandard care, and insurers abandoning the senior care market, captives can step up and save the day, says Michael Maglaras of Michael Maglaras & Company.