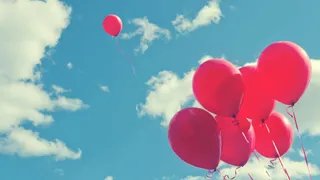 9 September 2021
Article
Analysis
An unconventional route
"With a desire and an intent to learn, the sky is the limit when it comes to what you can achieve."

Chelsea Carter, Artex Risk Solutions
Like many of her peers, Chelsea Carter did not take the most direct path into the captive insurance industry. An early internship with Arthur J Gallagher introduced Carter to insurance but, upon graduating in 2013, she pursued her passion for golf.However, after time spent in marketing roles with the US Golf Association and Ernst & Young, she returned to the captive insurance world where she now serves as account executive–business development at Artex Risk Solutions.How did you get into the captive insurance industry?
When I was in college, I joined one of Gallagher's internship programmes in between sophomore and junior year. It was a great lens into anything and everything within the industry. Through a rotational programme, I spent two weeks with Artex, providing me with a very high level perspective, at a young age, of what the captive insurance industry looked like.During college, I was recruited to play golf. After graduation in 2013, I wanted to marry my passion for golf with the business acumen I had learned throughout my education. I joined the US Golf Association's marketing arm, MSG Promotions.Then, I moved back to Chicago and worked for EY in various marketing roles. After two years, I had some opportunities to connect back to my network in Chicago and the mentors I'd met through the internship programme, and I was reintroduced to the captive industry.It's perhaps an unconventional career route, but my experiences have given me a lot of perspective that I can draw upon within the captive insurance industry.As a new starter what were your first impressions of the insurance industry?
When I was in college and going through the insurance internship, I didn't know much about the industry. One of my first impressions was how robust and extensive the industry is—there really is a career path for every type of person.With every layer you keep pulling back within the industry, there's so much opportunity. When I look back at my 20-year-old self, I sometimes wish I could have started my career in the industry a little earlier but, at the same time, it's very exciting to be in the insurance industry right now, working with peers, service providers and industry experts to build solutions that help clients achieve their long-term goals.What more could the industry do to raise its profile with young people?
Few young people know much about insurance or the captive insurance industry. Most people who do know about the industry at a young age have had some sort of exposure to the sector, through a family member or friend.As insurance professionals, we need to be doing our part to mentor and network with younger professionals or college students to teach and share our experiences with them.From an industry standpoint, we need to be our own stewards of the industry and ensure we share our experience with young professionals.Why should young people consider a career in the insurance industry?
Insurance is something that every individual and every employer needs in some fashion. Those in the industry are there to help people by listening to their needs and finding solutions for them.For me, working with non-profits is very fulfilling. Recently, I've helped non-profit hospitals find ways to help manage their overall costs when it comes to professional liability and worked with them to understand their challenges, alleviate pain and set them up for the long term.Within this industry, individuals are in a position to find their own path and find what's interesting to them. I shared my love for golf—I could work on carving out my own niche helping golf companies build solutions they would want to have within their overall insurance platforms.It's a great way to marry the passion you have in your life to what you're passionate about in your day-to-day job.What skills do young people need to succeed in the industry?
For any young professional to succeed, they need to be a good listener and ask engaging questions to better understand what types of career paths are available.A mentality of wanting to learn is crucial, whether you come from a background of insurance or not, because we always learn from doing our job. With a desire and an intent to learn, the sky is the limit when it comes to what you can achieve.What advice would you give to those looking to enter the captive insurance world?
The best thing you can do as you're coming out of school is to talk to as many people as you can. Network with people, ask questions to understand their story and experience.People want to share their stories and help young people find their path. I didn't come from an insurance background but I've been fortunate enough to have had very strong mentors who have taught me everything I know today and worked with me from an education standpoint to be industry expert.I highly recommend getting involved in an internship programme—I know how pivotal it was for me in exposure to industry. If the opportunity presents itself to get into programmes, it's a great way to get your feet wet and start to think about what the industry and the opportunities within could look like for you.
More on this story
news
13 September 2023  
The strategic partnership aims to expand services and talent pool in reinsurance sector.
news
22 August 2023  
The new executive formerly worked for VTC Insurance and Aon.
news
19 July 2023  
The new executive has extensive experience in Cayman.