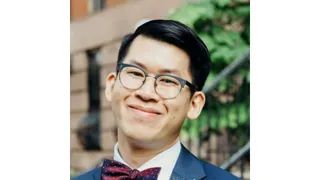 Corvus hires new chief risk officer
Corvus Insurance has brought in Albert Zhou as chief risk officer. Zhou brings more than 12 years of cross-functional insurance experience, with deep operational expertise in actuarial, risk, and analytics. He reports to the company's President, Prashanth Gangu, and joins the leadership team.
"I was drawn to Corvus because of its strong underwriting results, which are enabled by an innovative and collaborative culture consisting of top-tier talent from both technology and insurance backgrounds," said Zhou. "Cyber insurance is an exciting, non-commoditised insurance product that provides critical coverage to our policyholders while still allowing plenty of room for innovation and growth."
Prior to joining Corvus, Zhou was the chief actuarial & analytics Officer at SynchronoSure, an early stage commercial MGA. Previously, in 2021, he founded Toyl Ventures, a privately owned arbitrage trading firm focused on digital assets. Zhou also spent seven years at Third Point Re and SiriusPoint, most recently as SVP, Actuarial Director, where he led the US actuarial team in pricing, reserving, capital modelling, and risk management. He began his career as an actuarial consultant at Ernst & Young and is a Fellow of the Casualty Actuarial Society.
"Albert's deep experience and leadership will be instrumental in advancing Corvus's industry leading approach to managing cyber risks on our journey to be the dominant cyber insurance player," said Prashanth Gangu, president of Corvus Insurance.
According to Corvus Zhou will focus on implementing best-in-class risk and actuarial practices by overseeing pricing, reserving, systemic risk modelling, risk accumulation, and aggregation. He will also manage risk-taking through Corvus's captive, Corvus Reinsurance Company.