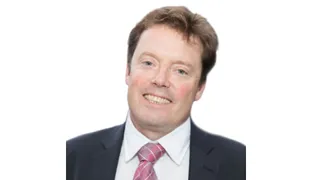 Davies prepares for growth with new global chief transformation officer
Insurance services firm Davies has appointed David Leedham as its new group chief transformation officer as it prepares for further international growth and "digital transformation", according to the firm.
Leedham has been with the firm since 2018, following its purchase of customer experience consulting and digital solutions business Ember Group, where he was CEO. He has since led the business's integration and growth as a new consulting unit within Davies, providing a specialist range of customer experience, transformation, analytics and training solutions.
In his new role as group chief transformation officer, Leedham will lead Davies' transformation and M&A integration teams globally, including in the US, where Davies has established and expanded its operations through organic and M&A growth in recent years.
"I congratulate David on his well-deserved promotion to group chief transformation officer," said Dan Saulter, Davies group CEO. "David has been instrumental in the successful growth of our Consulting business in recent years. He has a strong track record of executing transformational change for our clients, and I am looking forward to working with him as he does the same for us. I am also thrilled that once again we've been able to promote internally; investing in our people and giving them opportunities for career development is central to our success."
Leedham said: "I am excited to move into this role which will see me working across the whole Davies business and internationally as well. As the global insurance market continues to face external pressures and challenges, Davies is committed to investing in technology to help our clients weather these more turbulent times."
More on this story
news
16 August 2023  
The partnership will seek to introduce students to the world of insurance.
Analysis
17 May 2023  
The new executive is an industry veteran with 20 years of experience.
Analysis
5 May 2023  
Guernsey based and independently owned protected cell company Falcon Insurance PCC has announced that, following Davies Management Services' acquisition of the captive and cell captive business of Ortac Underwriting Agency, Davies has been appointed to provide the continuation of insurance services to Falcon.