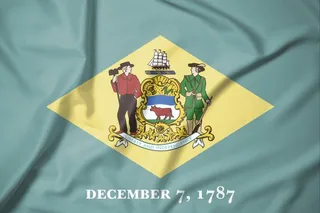 2 February 2021
USA analysis
Delaware licenses 70 new captives in 2020
The Delaware Department of Insurance (DDI) licensed 70 new captives in 2020, including 67 conditional licenses, contributing $1 million to the City of Wilmington and $2.9 million to the State of Delaware General Fund in Fiscal Year 2020.
Overall DDI licensed a total of 220,977 professionals, 37,885 whose licenses were processed by the department over the last year. The rates and forms team reviewed a total of 1,251 rates, forms, and advertisements related to life and health insurance, and 27,258 property and casualty submissions. Through the department's participation in the National Association of Insurance Commissioner's Life Policy Locator, $1.45 million was found and returned to beneficiaries.
Meanwhile, Commissioner Navarro's approval of a rate decrease in workers' compensation saved Delaware employers $4 million throughout the year, DDI said. The fourth consecutive decrease in rates will deliver a 11.56 percent decrease in 2021 loss costs and an 8.8 percent decrease in the residual market. Delaware's Workplace Safety Program engaged 1,083 participating companies, earning a total safety credit of $7 million on their combined total premium of nearly $66 million.
In August, Delaware experienced multiple catastrophic storms, with 7,125 total claims filed as a result of the estimated $10 million in damages caused, DDI said.
Commissioner Trinidad Navarro said the residents of Delaware remained his top priority. "We will continue to prioritise consumers each and every day, and we are proud to show such strong results after a challenging year," he said.
More on this story
news
27 July 2023  
The application for a stay has been withdrawn after just a few days.
news
25 July 2023  
The DOI has issued an emergency stay against the Third Court of Appeals.
Analysis
23 May 2023  
The State now has 730 captive licenses in effect.