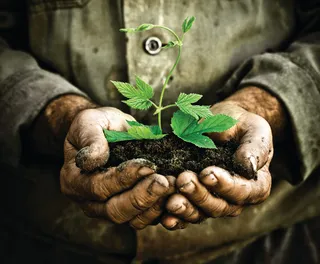 24 November 2022
Reinsurance
AGCS to target captive growth opportunities
Allianz Global Corporate & Specialty (AGCS) has announced it is enhancing capabilities and resources of its alternative risk transfer (ART) line of businesses to respond to what it says is growing customer interest in tailored solutions that complement traditional property & casualty products.
ART will target growth opportunities in two areas: first, captive solutions including captive fronting, and second in the area of structured solutions, which are multi-year, multi-line coverages, including parametric coverage. Dedicated investments include growing the current 90-strong ART team by 20 new positions to strengthen ART delivery across all areas from modelling and underwriting to legal expertise and claims.
"With its strong expertise and special offering, our ART team can support businesses in the current environment of enormous uncertainty. Many of our clients seek bespoke solutions for an increasing array of risk scenarios from traditional to non-traditional such as supply chain or sustainability-related risks", said Shanil Williams, chief underwriting officer corporate of AGCS. "With our ART line of business, we have a strong track record and market share in alternative risk transfer and aim to further grow our capabilities and footprint in this sophisticated segment. From our perspective, alternative and traditional risk transfer are very much complementary and we aim to realise the most suitable solution for each customer with one or the other or a combination of both."
The AGCS Captive Solutions team has been integrated into the AGCS' Multinational business to serve multinational companies with their own in-house insurer with a broad range of solutions powered by the global network of Allianz Group in more than 200 countries and territories. On top of captive fronting AGCS also provides a wide range of 'unbundled' standalone solutions for captives such as reinsurance, stop-loss mechanisms to protect the captive retention, or supporting a captive with additional structured solutions for specific risks.
Brian McNamara, AGCS' head of captive solutions based in Bermuda, said: "In the past two years many organisations turned to captives by establishing new in-house insurance programs or expanding existing ones by adding new lines of coverage such as cyber or even third-party risk from customers or suppliers. We can help captive parents get the most out of their captive and maximising the benefits of self-insurance leveraging our captive expertise in combination with our wider alternative risk transfer capabilities."
More on this story
news
26 September 2023  
The joint venture is continuing to make progress with regulators and staff.
Reinsurance
25 October 2022  
Former Allianz and Aon executive to initially focus on product recall.
Reinsurance
14 July 2022  
Company aims to strengthen capabilities and expand customer services.