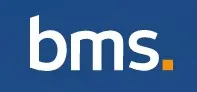 3 January 2023
Reinsurance
BMS unveils new investment deal
Specialty re/insurance broker BMS Group, has entered into an agreement with Eurazeo for an additional investment in the business.
Existing shareholders British Columbia Investment Management Corporation (BCI), Preservation Capital Partners (PCP), management and staff will continue to be invested in the business. The transaction is subject to regulatory approvals.
In the period 2019 to 2022, revenues at BMS have increased from c.£100m to more than £250m. BMS has made eight acquisitions over the past three years, the most recent being Eisenar in Spain. Staff numbers have risen by more than 70% to c.900 people across specialty and reinsurance disciplines.
Operating across 14 countries, with 28 offices, BMS said that this additional investment will enable an acceleration in BMS' pace of growth across its core trading divisions as well as focused investment to continue to deliver results for clients.
BMS' management team, led by chief executive officer Nick Cook, will all remain in their roles following completion of the transaction, and management and staff of BMS will remain significant shareholders in the company.
Cook said: "At a time when the macro-economic environment is causing headwinds for some, this investment is testament to the extraordinary growth and expansion we have delivered for several years and the confidence we have in our strategy to expand as a global independent specialty insurance and reinsurance broker. BMS has attracted immense attention over the past few months from global investors as we looked to position the business for an exciting future. The global reach of Eurazeo will undoubtedly help us in our ongoing expansion alongside the continue support of BCI and PCP. I am delighted to welcome Eurazeo, a prestigious listed global partner."
More on this story
news
4 August 2023  
The former Gallagher Re executive will start at the company in 2024.
Analysis
6 July 2023  
The new executives will be involved in facultative business.
Analysis
4 July 2023  
The company has bought up a broker based in Brisbane.