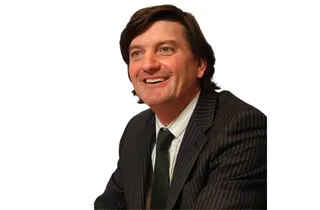 Howden calls on MGAs to seize opportunities
Managing general agents (MGAs) need to seize the opportunity provided by the current state of the market, according to David Howden, chief executive of the Howden Group.
Speaking at the Managing General Agents Association 2022 conference in London, Howden said that MGAs needed to ask themselves how they stayed relevant in a changing market.
Howden said that data analytics was at the heart of the future for MGAs, along with a string of other areas that include hybrid capital, captives, front carriers, the digital marketplace and binding authority capacity.
Howden stressed that over the past 25 years MGAs have come a long way, from a not particularly popular part of the market to a small but mighty area of it.
He said that MGAs and his group had 'grown up', with underwriting credibility, proper data and analytics, better technology and that above all it listened to brokers and attracted talent.
According to Howden 55 of the top 250 MGA groups, including four of the top five, belong to insurance brokers at the moment.
He added that clients are currently thinking about a wide range of factors, from inflation and social inflation to the Ukraine crisis, energy prices, cyber threats, climate change, supply chain issues and balance sheets. Howden said that MGAs had to connect to clients and stay connected to their concerns.
Howden underlined that MGAs grow markets, citing D&O insurance and SMEs in Spain, the growth in renewable, M&A and title insurance and cyber coverage as areas of recent growth.