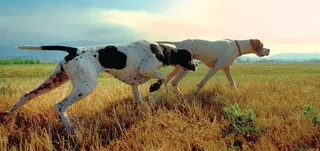 North Carolina's business-friendly environment will speak for itself
Bill Hodson, a registered agent at USA Risk Group— which recently became the second captive manager to be approved in North Carolina— believes that pro-business regulations like the  absence of application and annual fees will drive the tar heel state towards success as a captive domicile.
Hodson, who lives in North Carolina, told Captive International that expanding north was a natural choice for USA Risk Group. He said: "while it's true that there are several 'new' captive domiciles that either passed their initial law or updated an inactive captive law in 2013 and are vying for attention, we believe—as we did in Tennessee—that registering to operate in North Carolina makes good business sense considering our concentration of talent and resources in South Carolina."
He continued: "this decision is also greatly helped by the fact that North Carolina has a fantastic business environment, a burgeoning economy and a growing population of adults relocating from the northeastern and upper-midwestern parts of the US. All these factors help promote an environment ripe for captive insurance."
While USA Risk Group is one of only two captive managers with a physical presence in North Carolina, Hodson maintained that with several high-quality domiciles adjacent to the state they will not push for formations there. Rather, the domicile's merits will be allowed to speak for themselves.
According to Hodson North Carolina will be set apart by the absence of application and annual fees, no requirement—should the commissioner request it— of a department of insurance exam, the possible exemption from an annual audit for 831(b) captives and a maximum premium tax of $100,000.
Hodson said: "these factors will help bring applications in, but I'm confident that the very experienced and dedicated staff within the captive division of the North Carolina Department of Insurance will help make sure that business thrives here."
Editor's picks
Analysis
14 November 2023  
Greg Lang of RAIN flags up some warning signs that people need to be aware of when considering forming a captive.