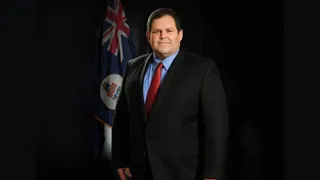 Wayne Panton, Premier of the Cayman Islands,
9 December 2022
Article
Analysis
Welcome back to the Cayman Islands
I am very pleased to welcome you to this year's Cayman Captive Forum, which is especially significant as it marks our return to an in-person setting following a brief hiatus. While last year's virtual event was well received, we know there is a unique appeal to networking and sharing business ideas on these beautiful shores.
Insurance and financial services are the lifeblood of our vibrant economy, driven by our robust and adaptive legal system, our effective and responsive regulatory regime, and of course our tax neutrality—which means that entities domiciled here are not subject to an extra layer of taxation.
Captive insurance has been particularly important to the Cayman Islands ever since Thomas Pyle, then-chief executive officer of the Harvard Community Health Plan, chose our jurisdiction as the domicile for its CRICO captive in 1976. Cayman subsequently developed a deep and wide pool of expertise in the law, accounting, and administration of captives. As a result, we became a top jurisdiction not only for medical captives but captives of all kinds.
"These remarkable statistics underscore the stability of the Cayman Islands." The Hon. Wayne Panton
According to the most recent statistics from the Cayman Islands Monetary Authority (CIMA) and our Economics and Statistical Office, 657 captives are currently licensed in Cayman with combined assets of over $40 billion and premiums of over $10 billion.
Cayman captives help businesses and non-profits reduce their costs—which is even more important in the current world of high inflation. They are also improving the quality of services—for example, by providing risk management advice they reduce the incidence of adverse events. That's good for the captive, good for the business it insures, and good for the customers of the business.
Captives are good for Cayman's economy, which grew at a real annualised rate of 3.8 percent in the first quarter of 2022. That's quite remarkable given the much slower rates of growth in most other jurisdictions. So, we thank all of you who operate captives here.
Cayman is unusual in another respect: we practise fiscal prudence. For the first six months of 2022, our government had income of CI$637 million, which is about CI$100 million more than during the same period in 2019—the last comparable pre-COVID-19 period. Meanwhile, central government had expenses of CI$478 million, enabling it to reduce its outstanding debt, while recording a surplus of CI$159 million.
These remarkable statistics underscore the stability of the Cayman Islands, another very important reason we are a leading jurisdiction in captive insurance and finance more generally.
Sustainable goals
Also of great importance has been the work of the Ministry of Financial Services and Commerce, which assists government in developing commercial legislation for all industry sectors, including captives, helping to facilitate continued business in, and from, these shores.
"The Ministry's efforts have been key in supporting and maintaining our current regulatory framework."
The Ministry's efforts have been key in supporting and maintaining our current regulatory framework that enables captives and other insurance businesses to meet international standards. For example, as many of you are no doubt aware, in 2018 CIMA signed a memorandum of understanding with the National Association of Insurance Commissioners in the US the purpose of which is, to quote: "to help insurance supervisors maintain efficient, fair, safe and stable insurance markets in the Cayman Islands and the US for the benefit of and protection of policyholders, by providing a framework for cooperation, increased mutual understanding, the exchange of information and technical assistance to the extent permitted by laws, regulations, rules and requirements".
As a result of all these factors—our fiscal prudence, sound regulatory framework, commitment to the rule of law and, of course, tax-neutrality—the Cayman Islands has become an exceptional place for captives.
Going forward, our continued commitment to these principles and our broader goal of sustainable growth, which I am sure you share, as well as our mutual commitment to productive, trusting relationships with all who do business here, mean the Cayman Islands will remain a top jurisdiction for captives.
More on this story
news
1 September 2023  
The bill will appear before the next sitting of the Caymans Parliament.
Cayman analysis
7 October 2020  
The Cayman Islands has been removed from the European Union's blacklist and is now deemed a cooperative jurisdiction.
article
5 December 2019  
The Cayman Islands captive community is "incredibly vibrant" and "the envy of the world," according to Tara Rivers, minister of financial services and home affairs in the Cayman Islands government.