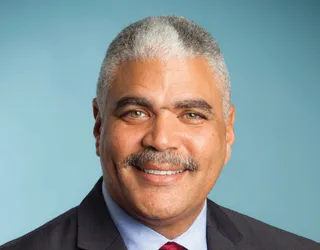 30 May 2013
Bermuda analysis
Committed to staying ahead of the game
To make certain that Bermuda remains the jurisdiction of choice for both the captive industry and international businesses more generally is the promise of the Hon. Craig Cannonier, the Premier of Bermuda. He says that as other jurisdictions, including some US states, increasingly promote themselves as captive domiciles and introduce favourable regulations and tax breaks in some instances, it is important Bermuda stays ahead of the game and does everything it can to ensure it remains a market leader in this field.
"We have the largest concentration of captives in the world," says Cannonier, who has been Premier since December 2012. "We are the world leader in the market and we want to ensure we maintain and build on that success.
"To achieve that, we must evolve with the industries that are so important to us. The dynamics of international business can change overnight and we cannot predict how things might change in the future. All we can do is remain vigilant and proactive. We are planning ahead by 10 to 15 years in terms of the way we remain competitive both on the regulatory front and towards ensuring we have an attractive business environment more generally."
Bermuda is the biggest captive domicile in the world. Latest estimates suggest it has around 960 registered captives, representing some 20 percent all such vehicles globally, with more than 40 countries domiciling captives on the Island.
Cannonier notes that while Bermuda's regulatory environment represents the biggest draw for businesses generally and the captive industry specifically, he can also highlight some of the other benefits the Island offers business visitors.
Because Bermuda also boasts such a concentration of insurance and reinsurance companies—a sector in which it is also a world leader—he says there is a critical mass of talent and expertise on the Island, something that can make doing business even more efficient for companies.
"We represent a one-stop shop for some areas of business—you can literally walk door to door here and find world class expertise and intellectual property within a tiny geographical area. That is not something you easily find elsewhere.
"If you domicile your captive in a US state, for example, you might be working with a lawyer in another country and an accountant somewhere else. Here, you can find every type of expertise you need within Hamilton—in one city and all within a short walk of each other. That goes a long way when we are attracting business."
Bermuda continues to be positioned as the "insurance risk capital of the world", says Cannonier, largely thanks to its long established tradition as a pioneering jurisdiction that rapidly embraces and exploits innovation. Rating agency Fitch recently rated Bermuda as the 'top choice' for the convergence market, further cementing the Island's credentials in the insurance and capital markets space.
Cannonier says international business generally is vital to the Bermuda economy, representing as much as 70 percent of GDP for the Island. "Many years ago, tourism was our main contributor to the economy; now, it is insurance and finance.
"It is a major part of the economy and employs thousands of people," he says. "It is my job to ensure it continues to thrive and we continue to attract new business to Bermuda. It is vitally important we remain the domicile of choice."
He adds that a principal objective of the new government is to promote the growth of the economy by providing the highest level of service to Bermuda clients. The government is fully committed to the goal of maintaining and building on Bermuda's excellent reputation, by streamlining governmental processes to ensure responsiveness to client requirements.
The Premier says that Bermuda is also looking at ways of strengthening its position in other sectors such as international banking and hedge funds. "The Bermuda Monetary Authority (BMA) is globally recognised for its high standards and cutting-edge regulatory regime and this strength can be applied to other parts of the banking sector."
He also notes that it is very important to the government and regulator that Bermuda remains recognised as being committed to "closing the safety net" around things such as fraud and tax avoidance. "It is also important for people to understand we deal only with legitimate business, and we have one of the best regulatory regimes in the world," he says.